Grief is so hard to deal with. No two people react to loss the exact same way, we all handle it differently. However there is no denying that everyone experiences grief after loss. Loss comes in many shapes and sizes, today I am dealing specifically with loss of life, that in no way diminishes the grief felt in any other kind of loss.
There are days where I feel like grieving death has become something way to normal for me. The latest has been the loss of our baby at 9 weeks pregnant. In my grief I have recently talked about the Anger at God and the Lies that Satan tells, but there is something that made me not want to share my story at all. I didn't want to deal with the words people say.
There is an inherent need in us to say something when trying to comfort others. We want to help, console and encourage and that is very admirable. However, and this is a big however, in trying to offer words of comfort we end up making things worse. So I would like to share some things that do not help in a time of loss.

What not to say to someone experiencing grief:
God has a plan:
This one is the absolute #1 thing I don't want to hear! Loving God with all of my heart is not an issue, but when all of my emotions are raw and I am angry and hurt, I don't want to hear it. I acknowledge that God always has a plan, but those words are making you feel better, not me. In times of grief our faith is tested beyond what people can know or comprehend. That doesn't mean we stop acknowledging His sovereignty, it just doesn't bring comfort.
And for that matter, God never intended for us to experience loss. His plan from the beginning was for us to live on this earth worshiping Him. Death, loss and grief entered this world with sin. So, no, loss was never part of God's original plan, it is just now part of our lives due to sin's effect on the earth.
Everything happens for a reason:
I have no words for this. Along with "God has a plan," just don't go there. There is no help in these words at all. They are just placating your discomfort with grief and not actually helping the one who is really hurting.
I understand:
Please, please, please, I am begging you. Do not say this unless you actually understand! They are just senseless words that only help you, unless you have experienced the same loss as the person you are trying to comfort. And, you will NEVER understand the loss of someone unless you have gone through the same thing. You can empathize, but you do not understand.
You are in my thoughts/I am praying for you:
This is a soapbox issue for me. There is amazing power in prayer. It is an undeniable fact, but unless you are actually going to pray for the grieving person, or think about them after the moment those words come out of your mouth, they are useless. Again, it only comforts you. If you aren't willing to earnestly pray for this person, they will not know on this side of heaven the power of your prayers. However, God knows and will bless the prayers, the person you are praying for and you, if you follow through.
Look at the bright side/At least you already have "_________"
This may be the most offensive thing to tell someone who is grieving. Right now, there is no bright side, there is only loss. While God's blessings are always around us, grief can cloud our view of those.
I had many people tell me after my first miscarriage that at least I already have four beautiful children. I plastered a fake smile on my face every time I heard it. But I wanted to scream at them and ask which of their precious babies they would like to do without to understand this baby was already a part of my heart and soul. Just because I never got to hold him/her or hear their heartbeat doesn't make this sweet baby any less special than the four I have given birth to and raised.
So what do you say to someone who is grieving? When you see someone hurting and your heart hurts for them, what do you do? Here are some suggestions:
What to say:
I am sorry for your loss:
That's it. No need to add anything else. A sweet friend of mine who has never experienced miscarriage was at such a loss when I told her we had just lost baby #2 exactly a year apart. Her reaction was perfect. She hugged me and said the most perfect words "I am so sorry, I don't know what to say to help, but just know how sorry I am for you." There was no trying to make herself feel better. She wasn't trying to make me feel better, she just acknowledge my grief and was there.
I understand because I know:
This goes back what I said before. The ONLY time you can say you understand is when you actually know. And then, your story may bring comfort. I talk about this in my post "Opening Our Wounds to Help Others Heal", sharing your experience will help the person who is grieving know they are not alone. That is the thing about loss, so many times you can feel like you are on a life raft floating in this huge ocean of grief all alone. Knowing there are others out there does bring comfort.
I acknowledge your pain, I am here with you:
These simple words may possibly be the best words I have ever heard. In Upworthy's post "8 Simple Words to Say When Someone You Love Is Grieving" the writer shares why these words are so much better to say.
Regardless of the type of loss, whether death, ending of a relationship or job, grief is a process each person has to work through. It will never fully go away, it just becomes different. Acknowledging the pain someone is feeling is absolutely the right thing to do. But do not diminish their loss with words that offer no help or comfort. The tried and true saying of "think before you speak" is so appropriate. If you are not sure what to say, say nothing.
This post about grief and other posts from great Christian bloggers can be found on the following link up.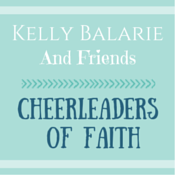 Save
Save
Save
Save
Save
Save
Save
Save
Save
Save
Save
Save
Save
Save
Save
Save
Save
Save
Save
Save
Save
Save
Save
Save
Get Your Free Bible Study Printable Package
Do you want to grow in your friendship with Jesus? Use this package in your Bible Study to help.